From engineering to roadway to platting, the women of Poulos & Bennett are making big moves in Central Florida. As our team grows, we are proud to showcase many of the women who are shaping the landscape of Greater Orlando, Jacksonville, and beyond.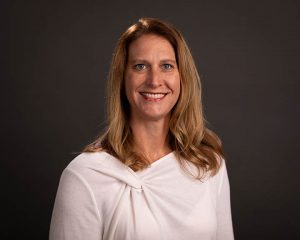 Meet Christy Baxter, PE, LEED AP, Team Leader
Christy Baxter has over 19 years of experience in civil engineering, stormwater management, roadway design, utilities design and land development projects in both the municipal and private sectors. Her experience includes due diligence analysis, master stormwater and utility planning and design, and site civil engineering construction plans for greenfield and redevelopment projects.
She has extensive knowledge and experience with state, regional and local utility, stormwater and land development regulations. Her permitting experience includes local governments, water management districts, Federal Emergency Management Agency (FEMA), Florida Department of Transportation (FDOT), Florida Department of Environmental Protection (FDEP) and Reedy Creek Improvement District (RCID).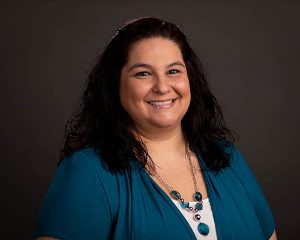 Meet Melissa Martinez, Team Leader
Melissa Martinez, our Platting Team Leader, has over 11 years of experience working with builders in new home construction, as well as in land development projects in both private and municipal sectors. Her experience includes platting, easements, project closeouts, due diligence analysis and land conveyances.
She works closely with Planning, Engineering, and Construction teams in order to bring projects to completion. She has considerable knowledge and experience working with state, regional and local municipalities and their land development and platting regulations. Melissa was chosen as Poulos & Bennett's recent Employee of the Quarter for her hard work and integrity as she integrates her knowledge of platting with her strong relationships with builders, municipalities, and staff.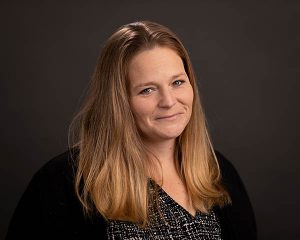 Meet Alice Brantley, Team Leader
Alice Brantley has over 14 years of experience in civil engineering, roadway design, and stormwater management in both the public and private sectors. Her career began in South Carolina, but she was led to the great state of Florida in the last couple of years.
Her experience includes the design and plan preparation of roadway projects ranging from simple sidewalk retrofits to complex interchange design. She has extensive experience working on all varieties of roadway/transportation projects throughout her career. Alice also has extensive knowledge in Microstation and other design software. In addition to working with public agencies in the Central Florida Area, Alice also has experience with SCDOT, SCDHEC, ACOE, and various governing agencies throughout the southeast.