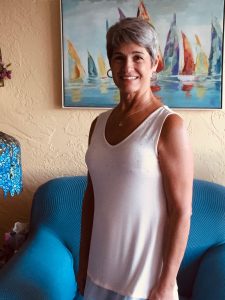 Every year during Breast Cancer Awareness Month, we wear pink, raising awareness of breast cancer prevention in our office. We have walked with employees through breast cancer and we know that many of us have supported our loved ones as they go through treatment, and we want to be part of the solution. Our very own Corrine Rosenberg was diagnosed not long after joining our team. She underwent several surgeries, chemo, and radiation, and we are happy to report that she is CANCER FREE!
Through it all, Corrine had a positive attitude, declaring that this cancer "won't take me out!" The treatments were difficult and she stayed strong through it all. We are thrilled to celebrate her victory and her life today on National Wear Pink Day.
Click here to learn more about ways to assess your risk of breast cancer, get tested, and lower your risk.