Poulos & Bennett provided professional civil engineering services for the Voxx International property.
About the project
The property is located on the north side of J Lawson Boulevard, west of Boggy Creek Road and just south of Boggy Creek Swamp, approximately nine (9) acres.
The development included a building of approximately 128,000 square feet consisting of office, warehouse, and manufacturing with associated parking, drive areas, and loading docks. The stormwater management for the Property was provided within the existing adjacent master wet detention ponds located within the northern portion of the property.
Other Projects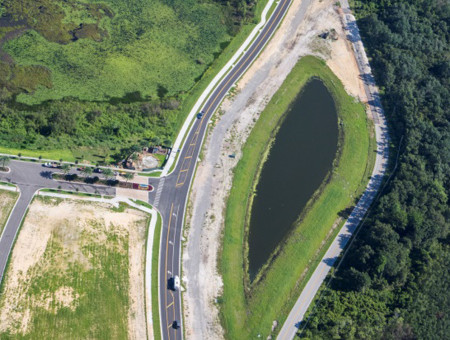 Roadway and Utilities, Seidel 1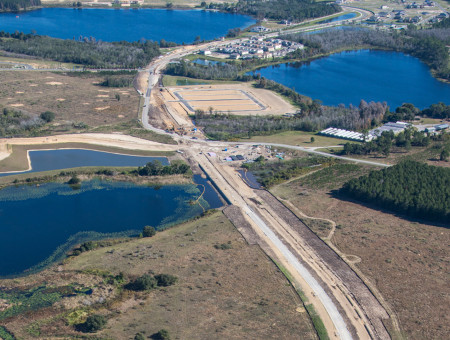 Roadway and Utilities, Seidel 2